Aragonite jewellery set with spiral socket
239
of visitors have viewed this product.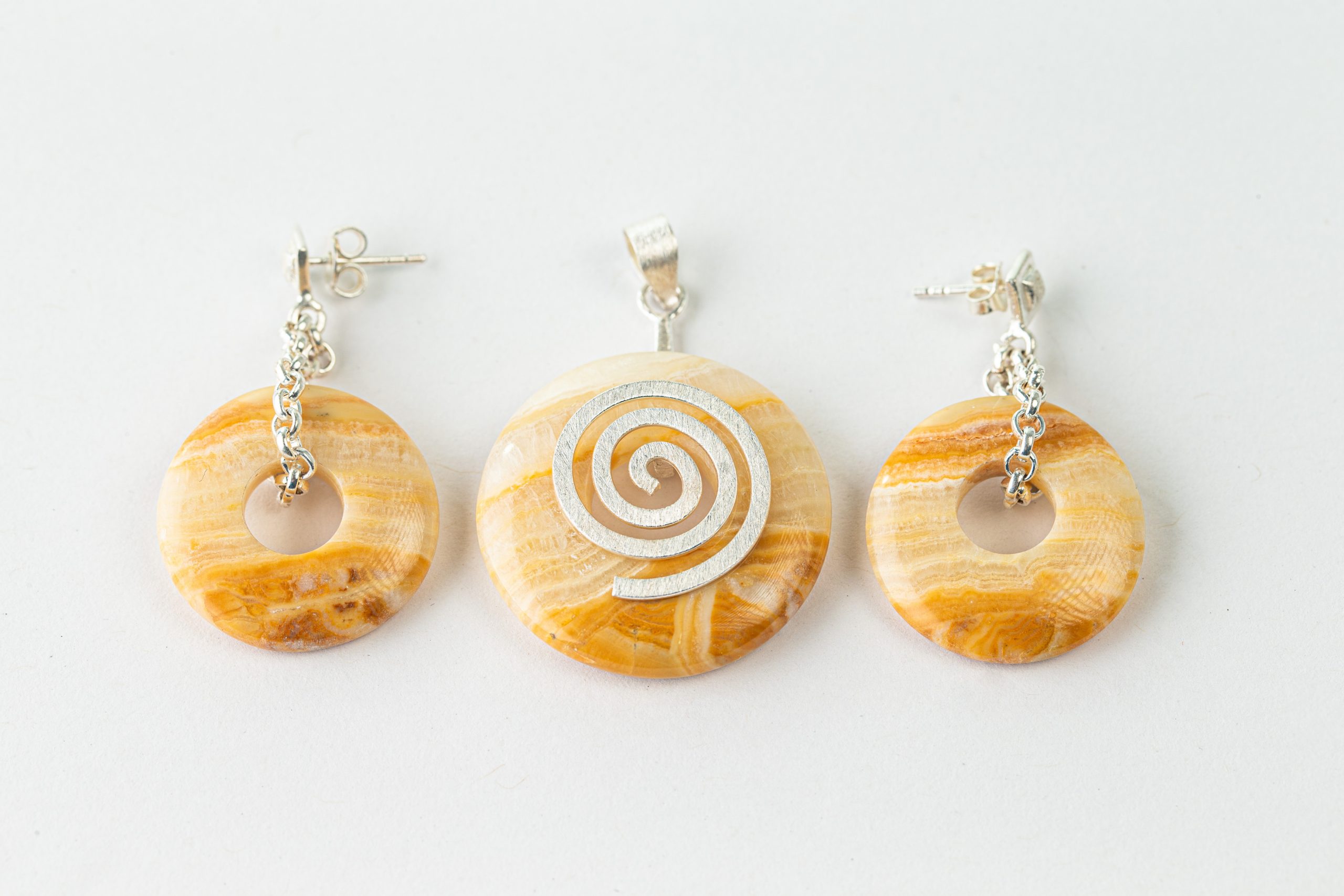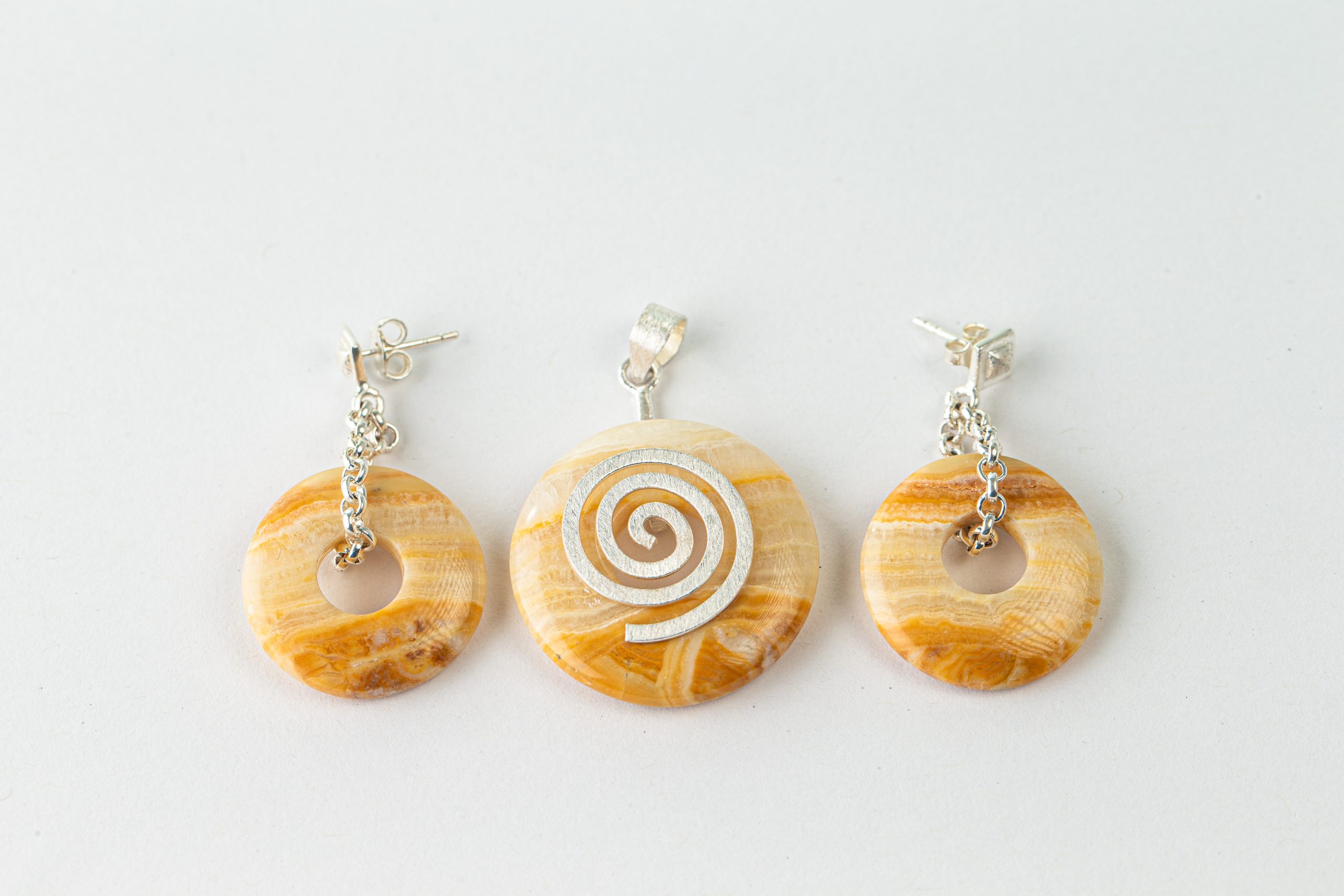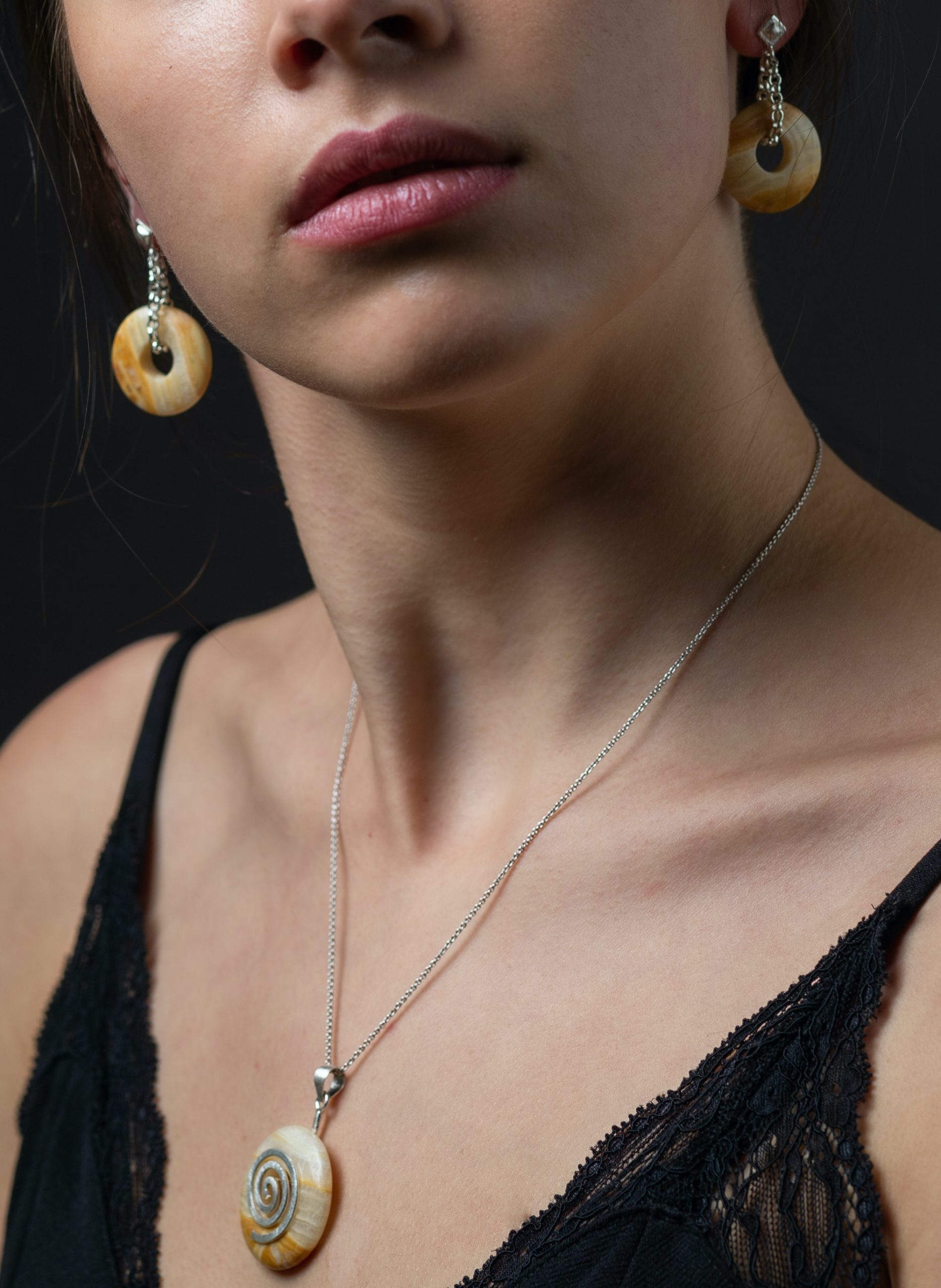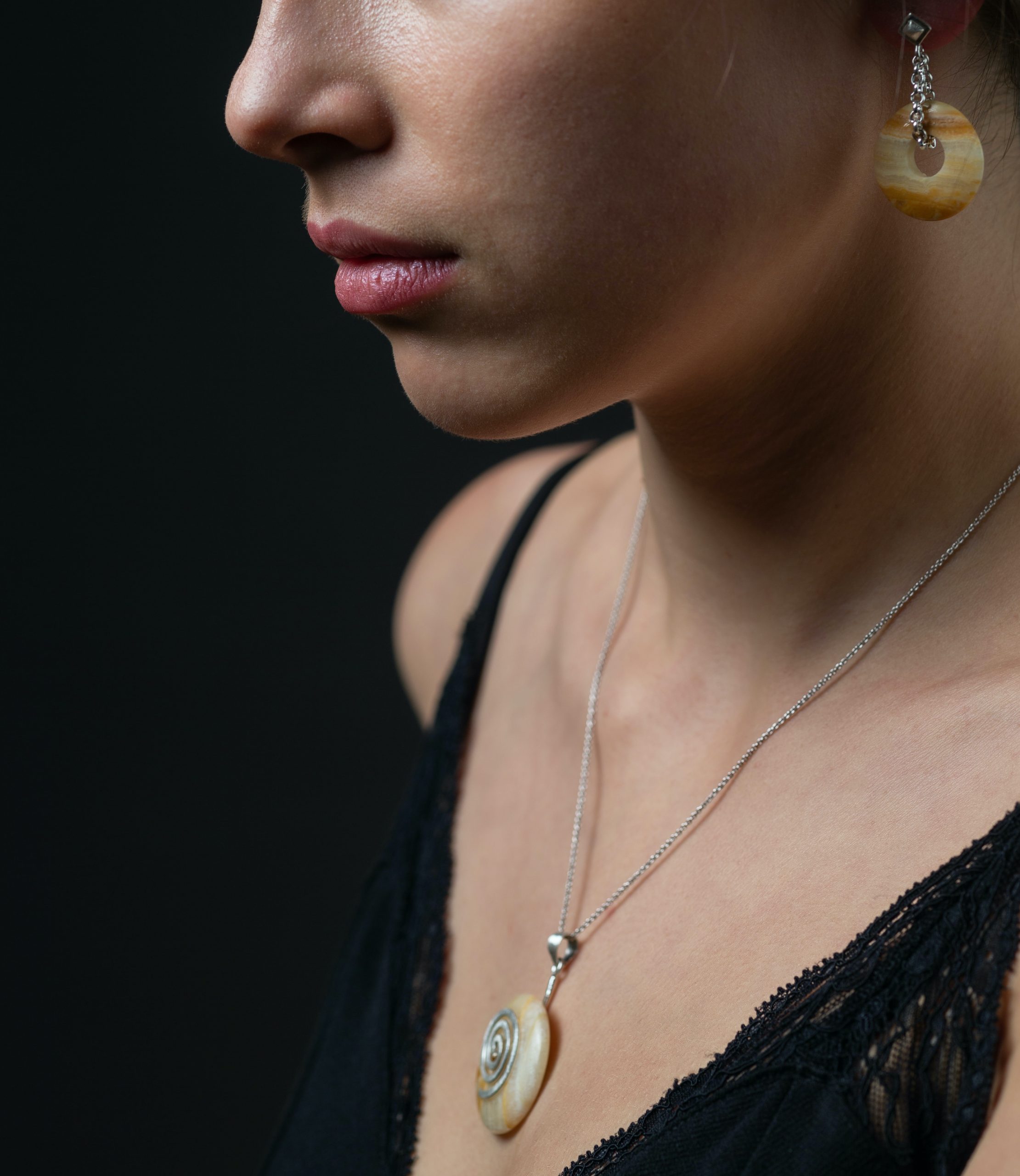 Product description
Set of aragonite semi-precious stone pendant and earrings in a similar colour combination. The stone has a subdued pastel tone, with a range of shades from opalescent light brown to dark rust-coloured, depending on the lighting. The layers of colour are the natural result of the slow and intricate formation of the stone.
The earrings have a regular circular shape, 2.3 cm in diameter and 0.4 cm thick.
The pendants are also regular circles, 3 cm in diameter and 0.5 cm thick. The pendant has a spiral socket in silver. The pendant is removable and interchangeable.
The pendant took 6 hours to make, the earrings 8 hours to make. The final polishing of the semi-precious stones was done by adult blinds, who did the final stages of polishing the stones.
We recommend them for holidays, special occasions or even for everyday wear, depending on the mood.
(Photos by photographer Bálint Erdély)
Aragonite jewellery set with spiral socket
239
of visitors have viewed this product.
Latest offer
During the auction, the price will rise continuously depending on the bids. The current bid shows the lowest amount that can be offered in the auction.
Bid increments
During the bidding process, the price of the products increases continuously, with the increase between two bids being determined by the bid increment.
Buy-out price
If you do not wish to participate in the auction but would like to purchase the item, you can do so by paying the buy-out price.
Ahhoz, hogy tudjon licitálni, regisztrált felhasználó kell legyen.
Amennyiben már regisztrált, jelentkezzen be.