Esztány handbag
464
of visitors have viewed this product.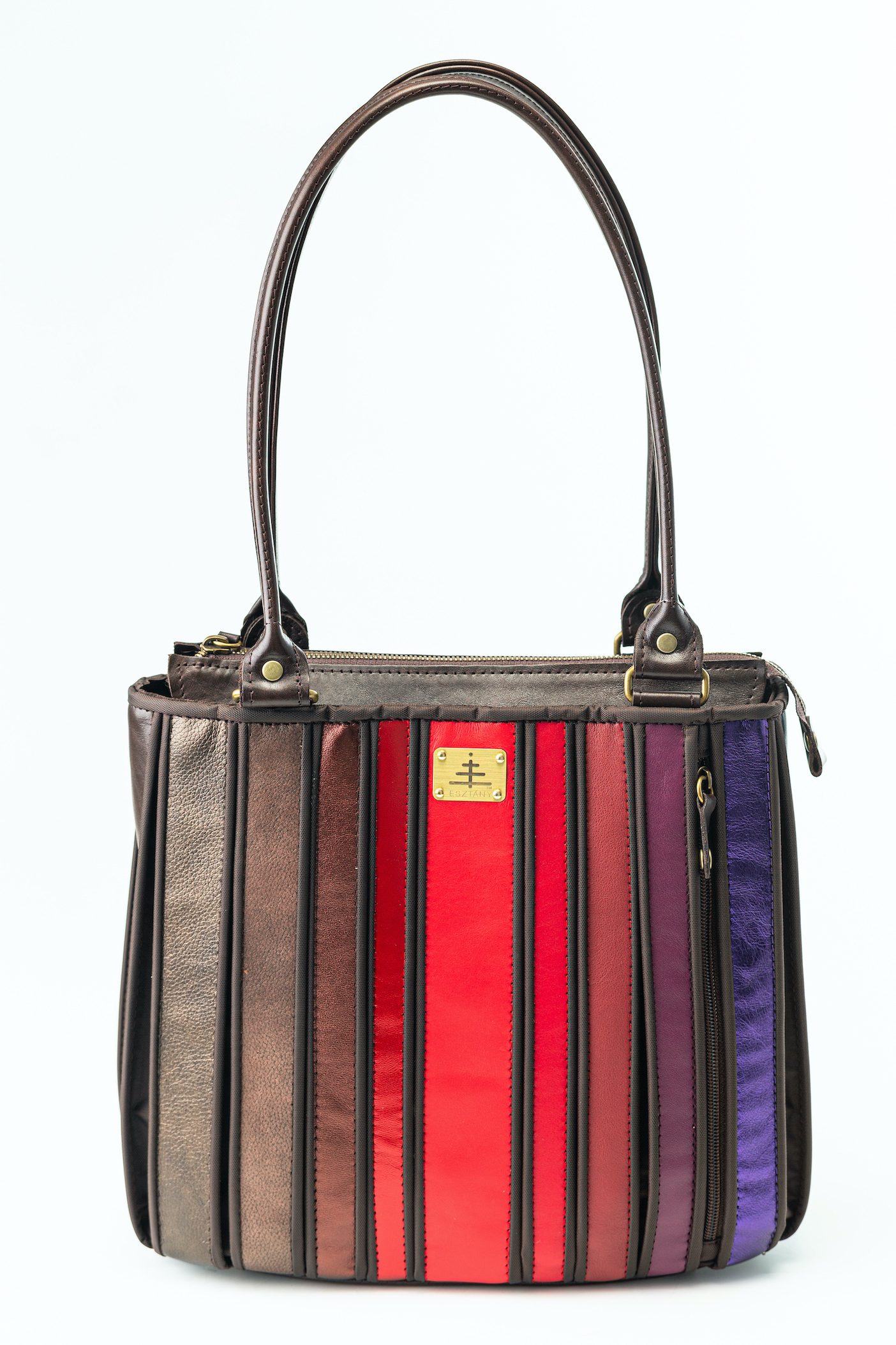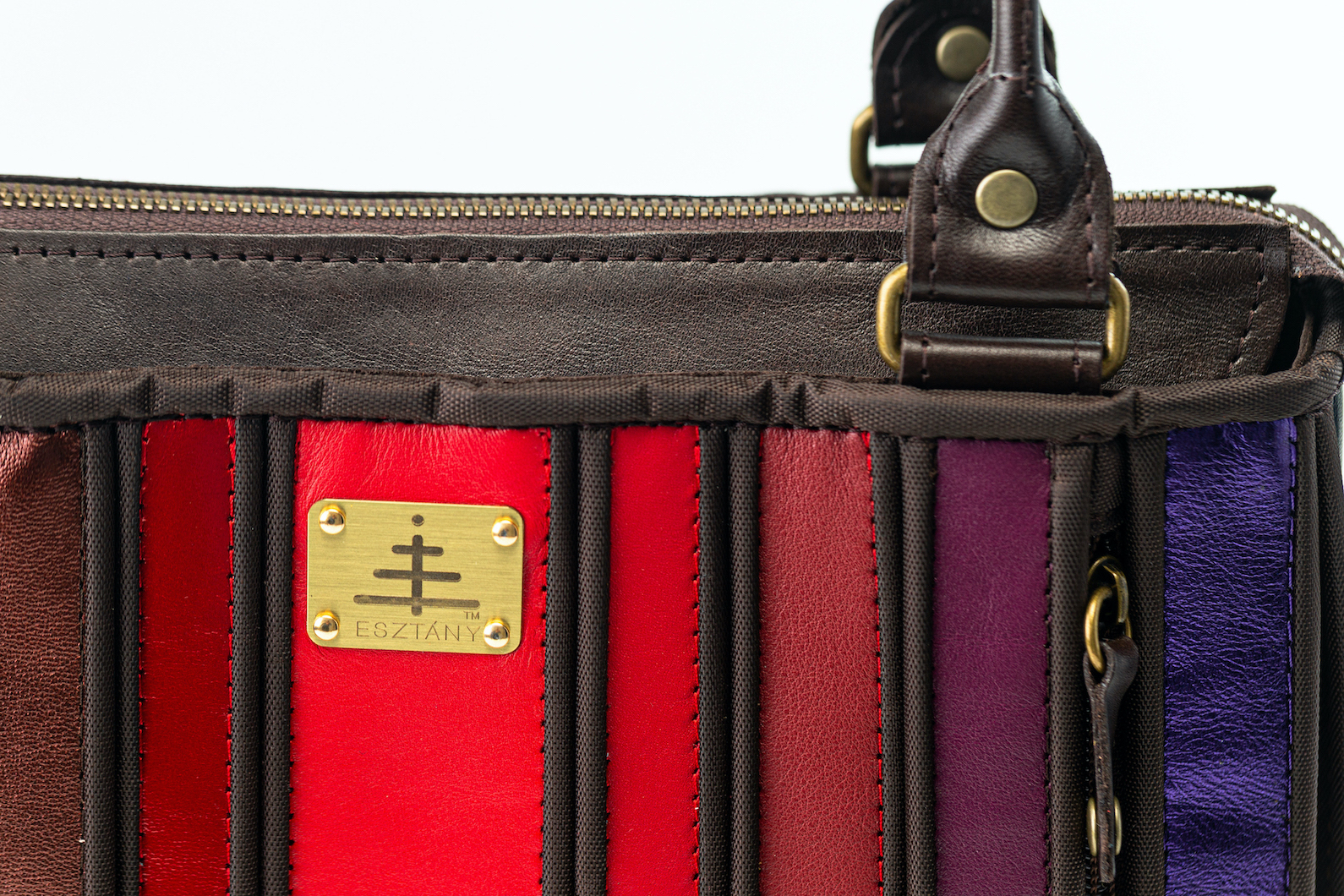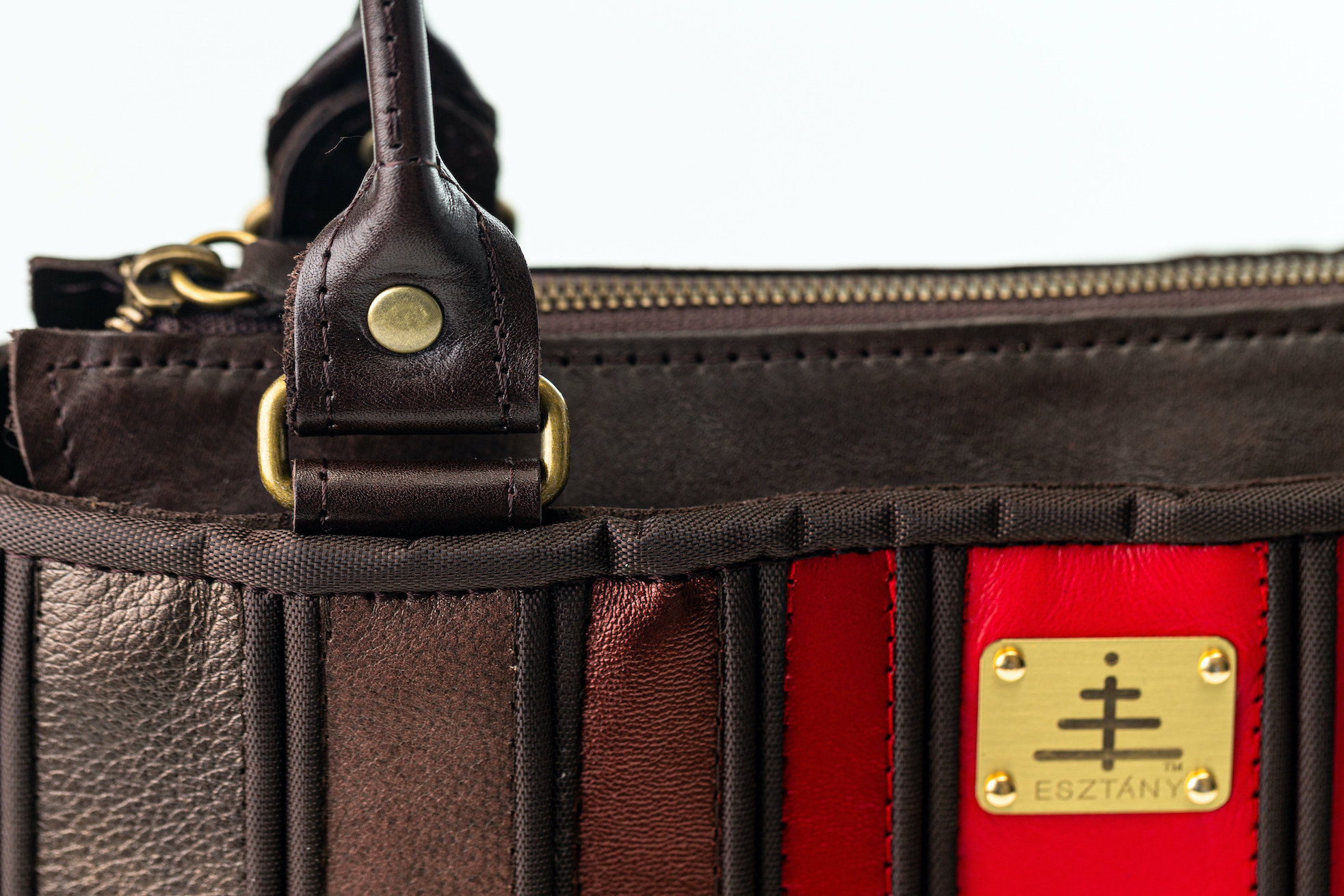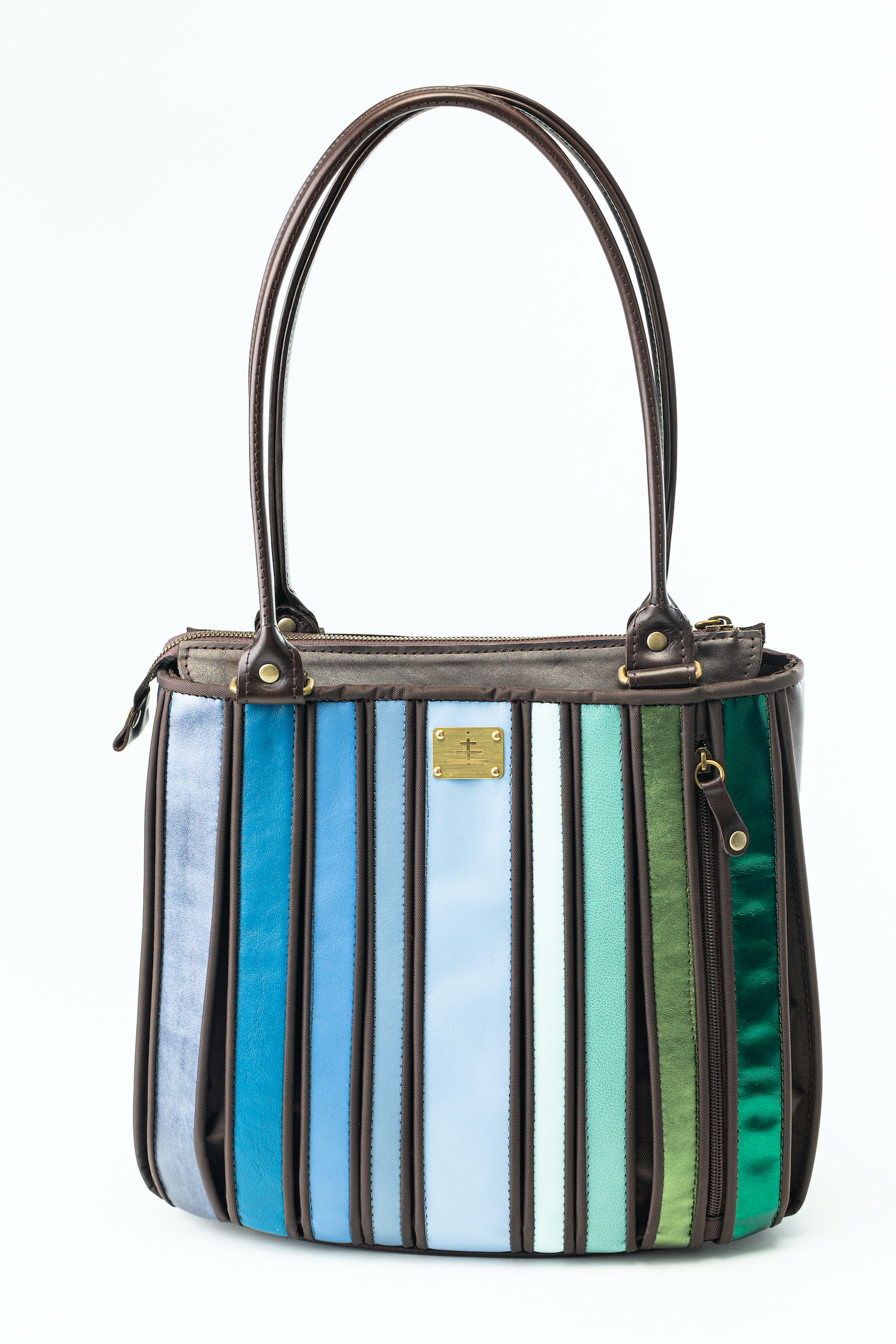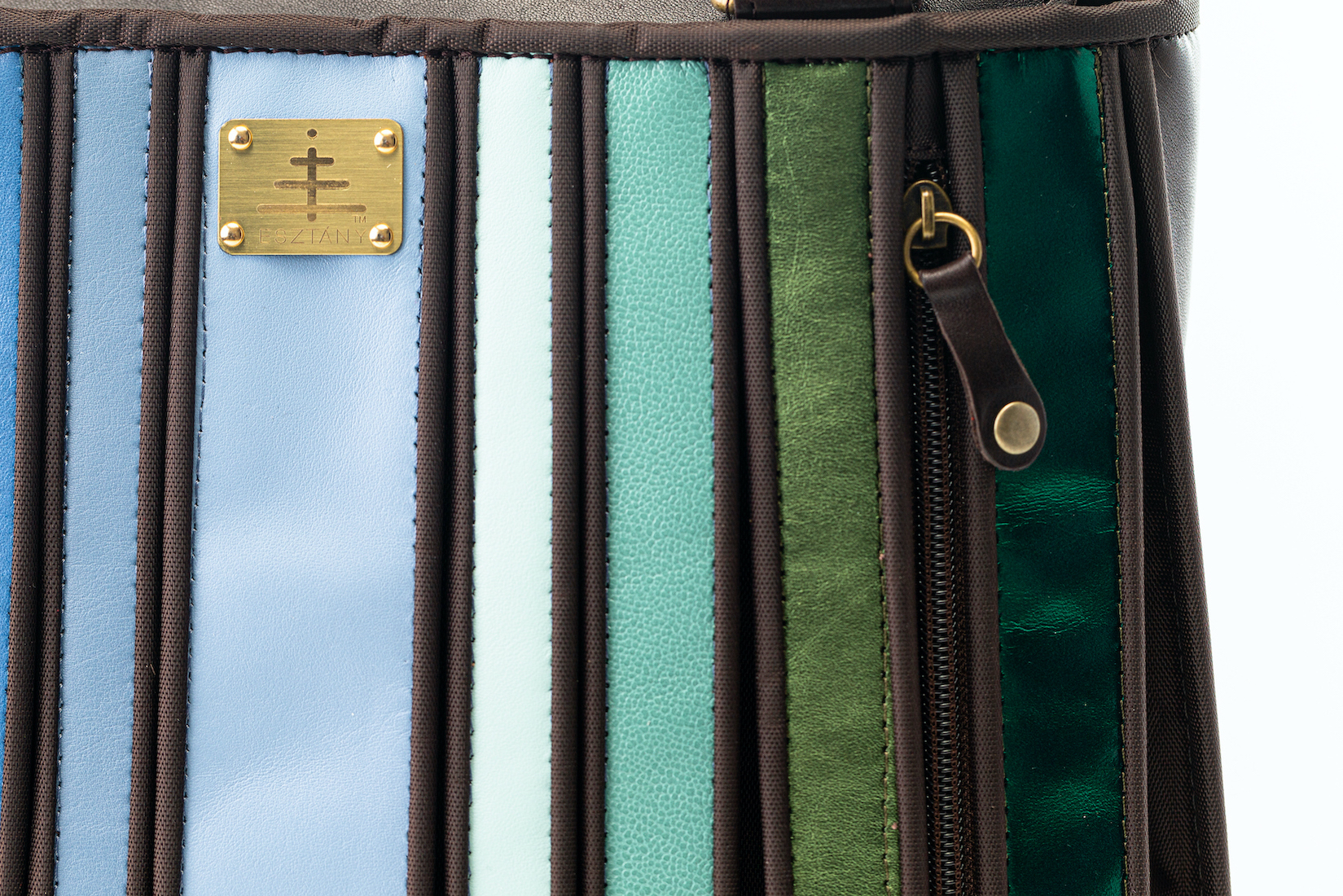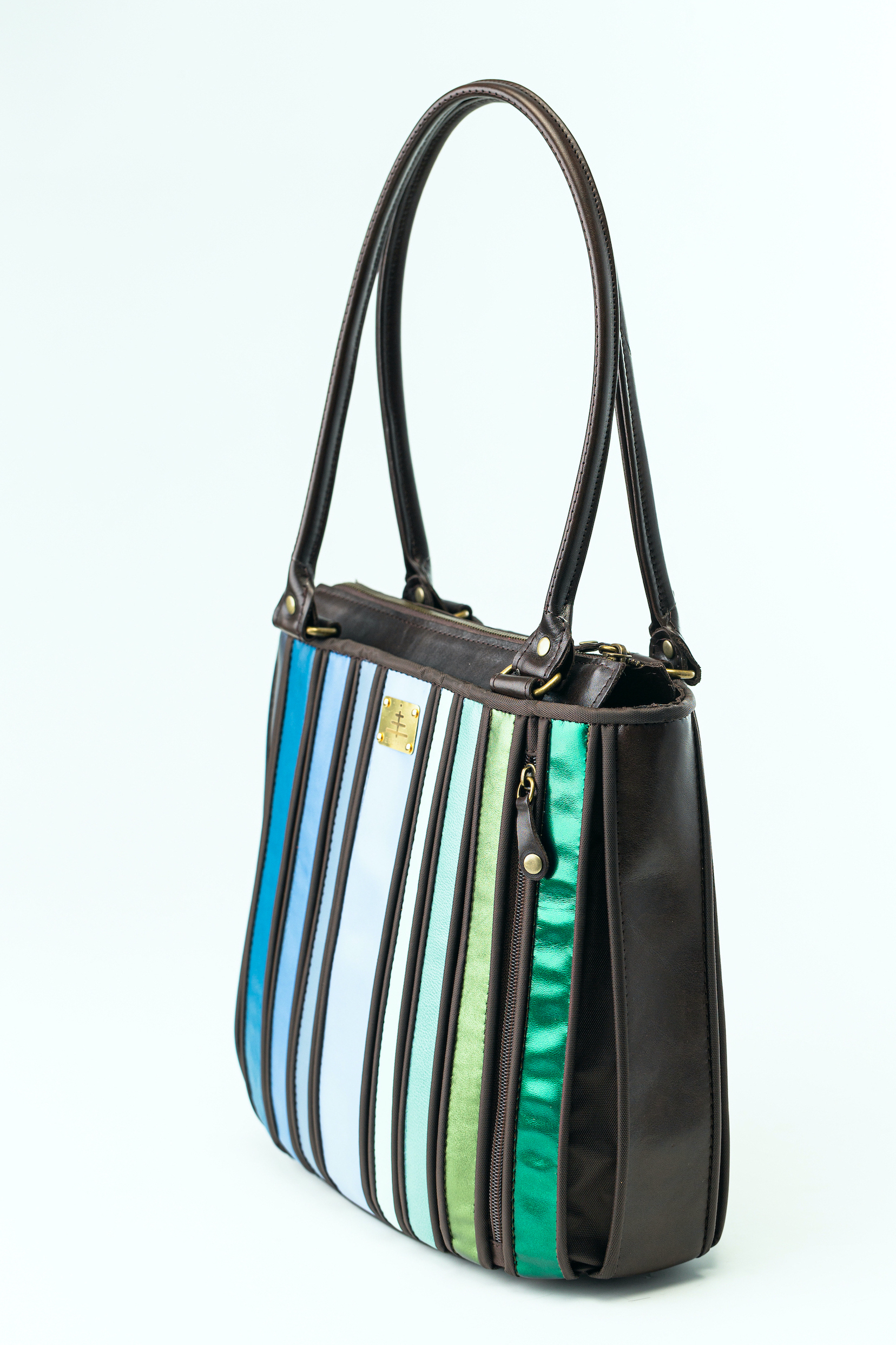 Product description
The Estány design was inspired by folk pleated skirts.
Pleated skirts open and expand as you dance to show their fully beauty. István Esztány has designed a similarly practical and adaptable stylish bag with this structural design: the bags are flat when at rest, taking up little space, but growing in size as they are filled.
The pleated design is a feature of all their handmade leather products, and the creative use of colour, alongside their unique design, makes them unique. The colourful bag is a real treat for the eyes, bringing joy and inspiration into our lives.
All Esztány products are handmade with great care and attention to details.
The product offered for bidding here is 26 cm high, 30 cm wide and 13 cm thick. 2 sides, 3 pockets inside, key holder, phone storage pocket, 2 zipped storage compartments outside.
Recommended for those who like unique quality.
(Photos by Bálint Erdély, photographer)
Esztány handbag
464
of visitors have viewed this product.
Latest offer
During the auction, the price will rise continuously depending on the bids. The current bid shows the lowest amount that can be offered in the auction.
Bid increments
During the bidding process, the price of the products increases continuously, with the increase between two bids being determined by the bid increment.
Buy-out price
If you do not wish to participate in the auction but would like to purchase the item, you can do so by paying the buy-out price.
Ahhoz, hogy tudjon licitálni, regisztrált felhasználó kell legyen.
Amennyiben már regisztrált, jelentkezzen be.