It was a great pleasure for us to entertain nearly 20 members of the Sepsibodok Reformed Church at the Bartimeus Centre. We told the members of the congregation that our foundation mainly works for blind and visually impaired children, but we are also planning to start a rehabilitation – help ministry for adults.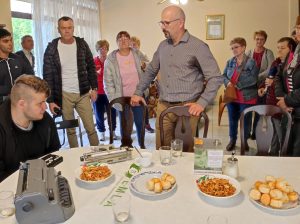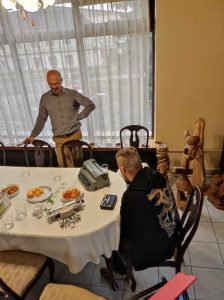 Thank you to Tamás Kovács, our blind board member, for attending the meeting and for sharing his stories to show our guests the hard work he has put in to overcome the obstacles. His family, his mother's unconditional love, support and sacrifice to help Tamás. The unpreparedness and helplessness of the school system that a visually impaired student had to deal with on a daily basis. And the successes, the humorous stories and situations, the fruits of all the hard work and learning achievements. Thank you Tamás!
Thank you to Rev. Levente Róth for the request, thank you to the congregation for your sincere interest, your compassion and last but not least for the impromptu fundraising.
We wish God's blessing, unconditional love and grace to the Reformed Church of Sepsibodok, and we thank you from the bottom of our hearts for your visit!
See you again!